Websites –Why do we need them?
To compete in today's competitive market, everyone needs a strong online presence. A website shapes up your brand's online image in a way that social media cannot. A website lets you position yourself in the market in a way that you can reach your ideal customers. If this is not enough reason to get a website designed for your business, consider that all your competitors already have one.
Add credibility to your idea or business
There are many ways small and medium businesses can build and maintain credibility. We will talk about those in the coming few posts but one of the most important ones and sometimes the most neglected one is an easily navigable website. A simple minimal website with clarity of purpose, a simple call-to-action, some customer testimonials, and some helpful content will go a long way in giving your brand credibility and making it look professional, unlike an Instagram or Facebook account.
Always Accessible – It works for you 24 x 7
We are living in strange times and even though everyone would love to go back to shopping in malls and stores you cannot rule out the fact that an online store i.e., your website that is accessible from anywhere in any time zone is the need of the hour.
Websites work for you all the time, unlike physical stores/offices. They work for you even when you are asleep or even when you are catching up on that re-run of F.R.I.E.N.D.S
By moving your brand online you are giving yourself the opportunity to welcome new clients from different parts of your city, country, and the world. While it is good to be vocal for local, it won't hurt a brand if it goes global too.
Saves time
If you ensure your website is minimal, beautiful, and has all the information needed by a client, it will save both you and the client a lot of time. The client would know exactly what to expect and you would know whether he/she is the right fit for your business.
To be discoverable online
Despite thousands of e-commerce websites and social media channels, Google search is still one of the most used means of searching for any service/product by a customer. A fast responsive website with good search engine optimization will put you out there on the map.
You own your content
The content that you create on social media is never your own. There is always the chance of your accounts getting blocked or deleted without notice or in the worst case, the whole platform might shutdown (TikTok, Google+) leaving your content at the mercy of these platforms. On the other hand, the content you create on your website (Text, Audio, Video) is always available for you and you own its rights.
These are some of the reasons why we strongly believe come what may, websites will always stay.
Author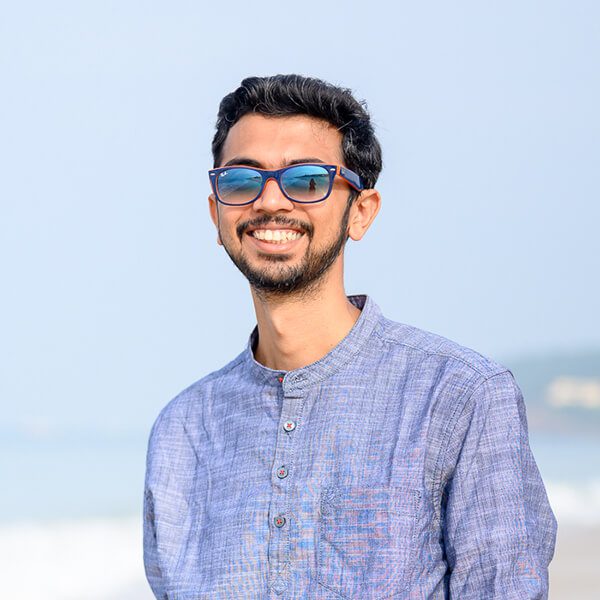 Having worked as a product manager at a reputed IT firm, Varun moved to photography full-time in 2017 and since then is one of the directors of Neeta Shankar Photography Pvt Ltd. He brings to the table, his 10 years of IT experience in handling major client accounts and his love for technology and content creation.
---
Comments are closed.